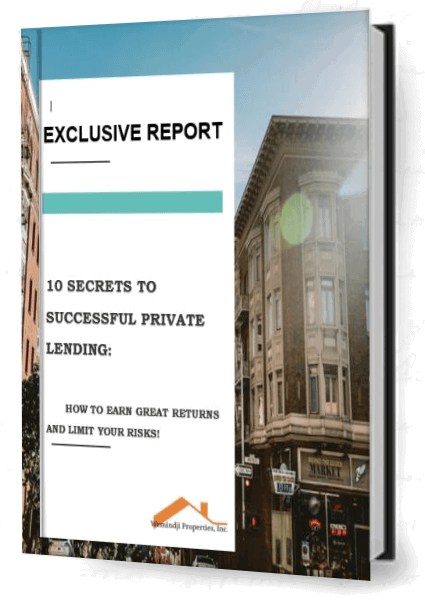 Learn how the rich are getting richer!

EXCLUSIVE REPORT!!!

10 SECRETS TO SUCCESSFUL PRIVATE LENDING: HOW TO EARN GREAT RETURNS AND LIMIT YOUR RISKS!

Today, you have taken a big step towards increasing your financial education.

This ebook was designed for people who want to get started in real estate - 100% passively. Basically, this type of investor wants cashflow but doesn't want to ''work'' for it. However, if an investor wants passive income for a decent return on investment, they must understand how to protect their investment capital as much as possible. This e-book will help them understand how to do it right. :-)

CLICK HERE to Access YOUR Free E-Book!